India e-Visa
The India e-Visa is an electronic authorization to travel to India for business, tourism, or medical visits. When applying for an e-Visa, it is not necessary to submit your passport or other personal documents to the consulate. Everything is done online. VisaCentral makes applying for an India e-Visa simple.
Apply for Your India e-Visa in Three Easy Steps.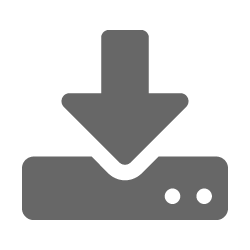 1

Download and Complete
the India e-Visa Application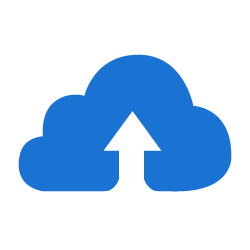 2

Upload Your Application
and Documents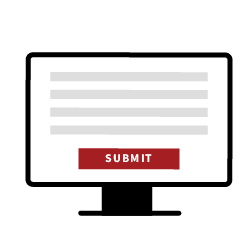 3

Provide Traveler Details, Payment,
and Submit Your Order
An India e-Visa is for travelers visiting India for tourism, business, or medical visits.
To be eligible for the e-Visa applicants must:
Arrive at one of the

following airports or seaports

Airports
Ahmedabad
Amritsar
Bagdogra
Bengaluru
Calicut
Chennai
Chandigarh
Cochin
Coimbatore
Delhi
Gaya
Goa
Guwahati
Hyderabad
Jaipur
Kolkata
Lucknow
Madurai
Mangalore
Mumbai
Nagpur
Pune
Tiruchirapalli
Trivandrum
Varanasi
Vishakhapatnam
Seaports:
Chennai
Cochin
Goa
Mangalore
Mumbai

Possess a passport with two blank pages and valid at least six months beyond the date of entry to India for one of the

following nationalities

Albania
Andorra
Angola
Anguilla
Antigua & Barbuda
Argentina
Armenia
Aruba
Australia
Austria
Azerbaijan
Bahamas
Barbados
Belgium
Belize
Bolivia
Bosnia & Herzegovina
Botswana
Brazil
Brunei
Bulgaria
Burundi
Cambodia
Cameron Union Republic
Canada
Cape Verde
Cayman Island
Chile
China
China- SAR Hong Kong
China- SAR Macau
Colombia
Comoros
Cook Islands
Costa Rica
Cote d'lvoire
Croatia
Cuba
Cyprus
Czech Republic
Denmark
Djibouti
Dominica
Dominican Republic
East Timor
Ecuador
El Salvador
Eritrea
Estonia
Fiji
Finland
France
Gabon
Gambia
Georgia
Germany
Ghana
Greece
Grenada
Guatemala
Guinea
Guyana
Haiti
Honduras
Hungary
Iceland
Indonesia
Ireland
Israel
Italy
Jamaica
Japan
Jordan
Kenya
Kiribati
Laos
Latvia
Lesotho
Liberia
Liechtenstein
Lithuania
Luxembourg
Madagascar
Malawi
Malaysia
Mali
Malta
Marshall Islands
Mauritius
Mexico
Micronesia
Moldova
Monaco
Mongolia
Montenegro
Montserrat
Mozambique
Myanmar
Namibia
Nauru
Netherlands
New Zealand
Nicaragua
Niger Republic
Niue Island
Norway
Oman
Palau
Palestine
Panama
Papua New
Paraguay
Peru
Philippines
Poland
Portugal
Republic of Korea
Republic of Macedonia
Romania
Russia
Rwanda
Saint Christopher and Nevis
Saint Lucia
Saint Vincent & the Grenadines
Samoa
San Marino
Senegal
Serbia
Seychelles
Sierra Leone
Singapore
Slovakia
Slovenia
Solomon Islands
South Africa
Spain
Sri Lanka
Suriname
Swaziland
Sweden
Switzerland
Taiwan
Tajikistan
Tanzania
Thailand
Tonga
Trinidad & Tobago
Turks & Caicos Island
Tuvalu
UAE
Ukraine
United Kingdom
Uruguay
USA
Uzbekistan
Vanuatu
Vatican City-Holy See
Venezuela
Vietnam
Zambia
Zimbabwe

Apply at least 4 days prior to entry and no more than 120 days in advance of entry to India
Intend to make no more than two entries into India, and, stay no longer than 60 days from date of entry. Medical visit applicants are permitted three entries in a 60-day period from date of entry
Possess proof of Yellow Fever vaccination if a national of or arriving from the

following destinations

Angola
Argentina
Benin
Bolivia
Brazil
Burkina Faso
Burundi
Cameroon
Central African Republic
Chad
Congo
Colombia
Côte d?Ivoire
Democratic Republic of the Congo
Equatorial Guinea
Ethiopia
Ecuador
French Guiana
Gabon
Gambia
Ghana
Guinea
Guinea-Bissau
Guyana
Kenya
Liberia
Mali
Mauritania
Niger
Nigeria
Panama
Paraguay
Peru
Rwanda
Senegal
Sierra Leone
Sudan
South Sudan
Suriname
Togo
Trinidad
Uganda
Venezuela
Learn More About India e-Visa and FAQs