Vietnam As Your
Next Travel Destination
Are you looking for a non-European getaway during the gloomy winter months of November through March? Then it's time for you to consider the rich culture and breathtaking landscapes of Vietnam. From metropolises to beaches to jungles, there's something for every traveler to enjoy in this Southeast Asian country. Let's take a look at what's awaiting travelers on a trip to Vietnam.
Vibrant Metropolises
For travelers who want to spend their vacation in the urban jungle, Vietnam has two major metropolises to explore: Ho Chi Minh City and Hanoi.
Ho Chi Minh City is the buzzing commercial hub of Vietnam. And no visit to Vietnam is complete without spending some time here. Navigate through the bustling cosmopolitan metropolis' dynamic cityscape to Dong Khoi, the central district of the city, and where you'll find most of the city's must-see sights, like the HCMC Museum where you can view a beautiful collection of Vietnamese artifacts.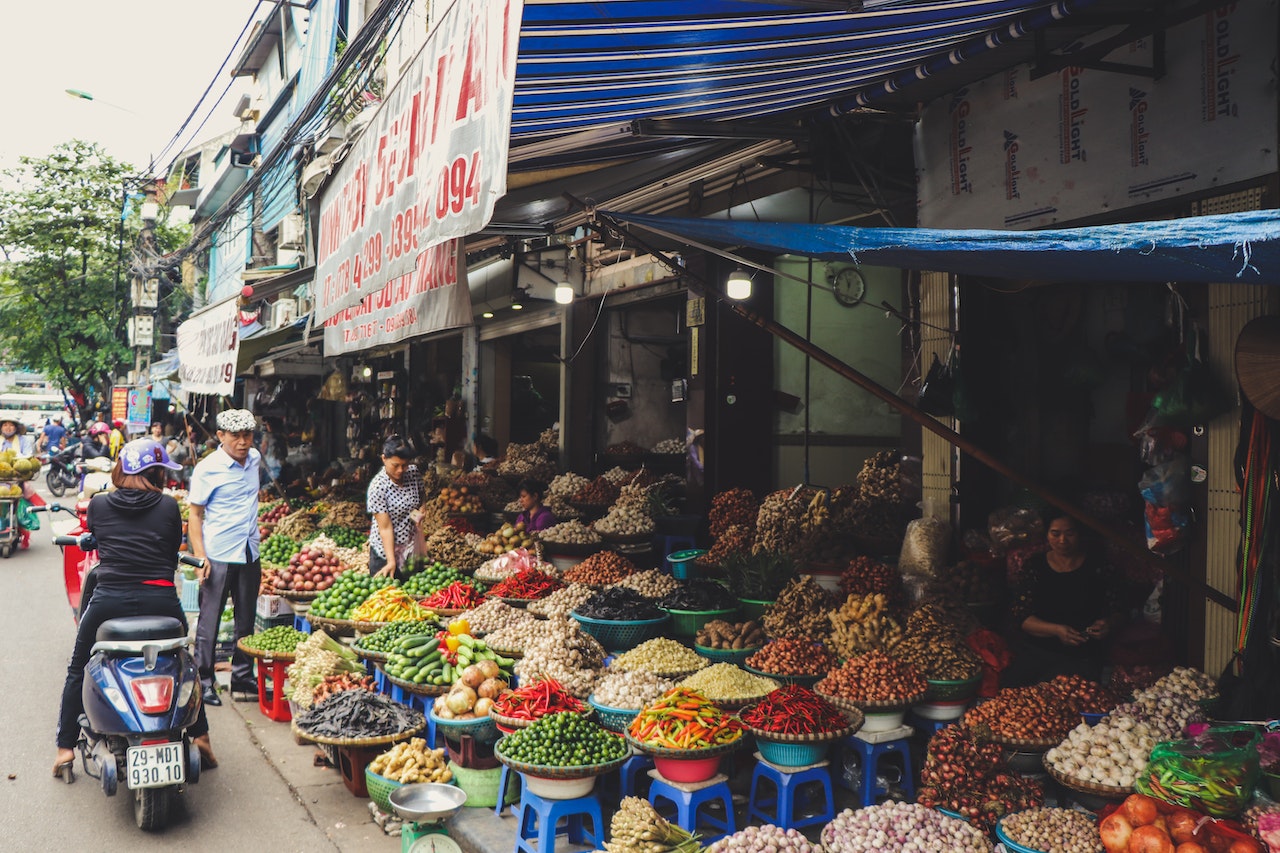 Along Nguyen Thi Minh Khai Street you'll find two of the city's biggest attractions. The Reunification Palace is the spot where the Vietnam War officially ended on April 30, 1975, and was the home of South Vietnam's president during that time. There's also the War Remnants Museum, which displays numerous artifacts from the Vietnam War.
Hanoi is the capital and beating heart of Vietnam. If you want to dive into Vietnamese city life, Hanoi is the place to do it. The streets are packed with motorbikes and street vendors, and can be slightly overwhelming for some visitors. The old town quarter is the city's main tourist attraction and is notable for its vibrant cafe and restaurant scene. The quarter is made up of a labyrinth of narrow alleys with a history that stretches back over 1,000 years. That history is on display with architecture from medieval times up to the modern day, filled with all sorts of different shops.
Those wanting to get away from the congestion of the city can visit Hoan Kiem Lake, located on the southern edge of the old town quarter. Here tourists can visit Ngoc Son Temple, dedicated to three grand figures from Vietnamese history: La To, the patron saint of physicians; the renowned scholar Van Xuong; and the 13th century general Tran Hung Dao.
Natural Wonders
Those looking to experience natural beauty when visiting Vietnam will not be left wanting. Whether it's relaxing by the beach or exploring the jungle-like national parks, there's plenty to enjoy.
Travelers looking to enjoy Vietnam's over 2,000 miles of coastline should head to Nha Trang. This well-maintained beach stretches for almost 4 miles along the shoreline of Nha Trang city and is packed with excellent swimming areas and lounging areas. If you get bored of the beach and want to see some of the sites, you can take a quick trip over to Po Nagar Cham Towers which have been used as a place of worship since the 7th century.
If you want to explore the more rural areas when traveling in Vietnam, then one of the best places to visit is the Sapa Countryside. The flourishing rice fields and skyscraping peaks of the Hoang Lien Mountains are home to the most beautiful rural vistas in Vietnam. This is the top hiking destination in Vietnam with tons of options for day hikes between the many tiny villages and peaks of the mountain range.
Those looking to enjoy the national parks of Vietnam will want to take a trip to the majestic Ba Be National Park. At the heart of the national park are the three interlinked Ba Be lakes surrounded by jagged peaks and lush jungles. There are excellent hiking trails throughout the park, but visitors looking to relax can take a calming boat trip around the lakes, or rent a kayak and explore them at their leisure.Travelers who choose to spend the night in one of the most peaceful places in Vietnam will be treated to a slice of traditional rural life by sleeping in a traditional stilt-house homestay accommodation along the lakeshore.
Are You Prepared For Your Trip To Vietnam?
If you're traveling to Vietnam you want your vacation to go off without a hitch. So you'll want to make sure that your passport hasn't expired, or is about to expire, and that you have a valid visa for your trip. That's where CIBT can help. For over 50 years, we've been helping travelers navigate the passport and visa acquisition process, to get to where they need to go.
Do you have all of the immigration documents you need for your Vietnam visit? Are they all up to date? Contact us today to talk to one of our experienced immigration specialists who can start the process of getting you the new or renewed passport or visa you'll need for your trip.
---
Stay Up To Date
Stay up to date on the latest travel news from the experts at CIBTvisas.